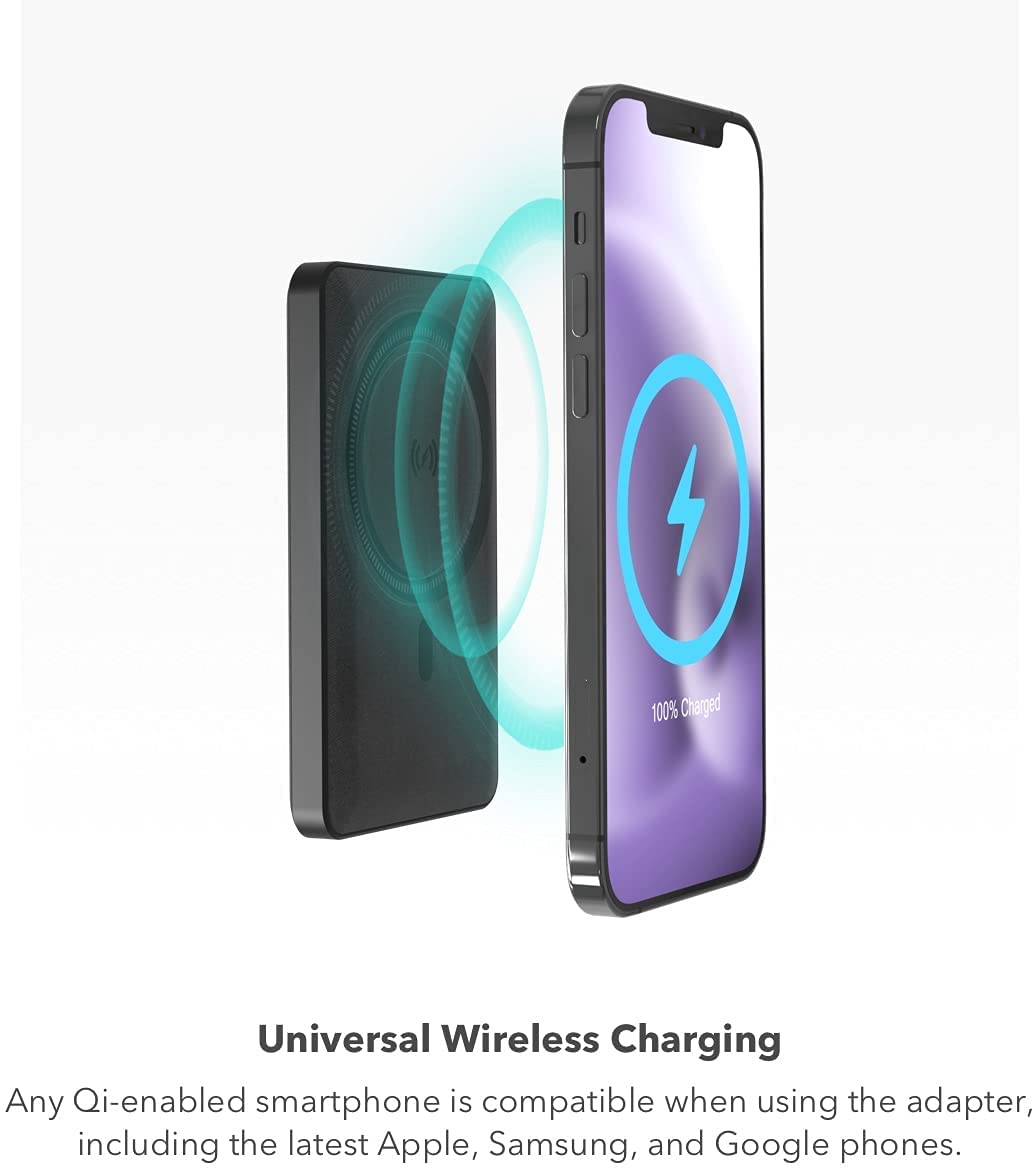 Up to 100% Extra Battery: Outlast the day with the snap plus juice pack mini. Offering enough power for a full charge, you won't need to worry about your battery slipping into the red.

Compatible with MagSafe and More: The magnetic array on the snapplus juice pack mini is compatible with any MagSafe enabled iPhone and any Qi-enabled smartphone, including Smartphones, iPhone, Google Pixel, Samsung Galaxy, Qi-enabled Devices,

Accurate Placement: The magnetic array ensures you hit the charging sweet spot, so you get the perfect charge every time.

Just Attach to Charge: The magnetic array makes attaching and removing the snapplus juice pack mini simple. Just attach to the back of your device and turn it on for power on demand.

Versatile USB-C Port: Use the USB-C port to recharge the snapplus juice pack mini or use that same port to charge a device.

Snap Adapter Included: Attach the metallic ring to a non-MagSafe compatible iPhone or any other Qi-enabled smartphone to make it instantly compatible with the snapplus juice pack mini.

Number of charges expressed in percentages are estimates based on wireless charging, using a fully charged pre-production snapplus juice pack mini to charge an iPhone 12 in default settings from 0-100%. Results will vary based on environmental factors, device settings and individual usage.