Segway Ninebot KickScooter Max G30P
Introducing the KickScooter Max


The moment you press down the electrical throttle, the immense 350W brushless motor momentum will leave you wanting more. Ninebot KickScooter MAX can climb slopes around 20%, allowing it to go uphill easily. Rear-wheel drive offers a better solution to acceleration, stability, and brake.


Newly upgraded 10-inch pneumatic tires feature self-healing tires, which can withstand multiple punctures (less than 6mm in diameter) without tire deflation prevents a potential tire replacement with better safety


Standard and Sports modes can be directly accessed by the intuitive LED dashboard, including power assist function for pushing the scooter while not riding. In addition, check your maintenance signals, power levels, Bluetooth connectivity and more.


Smart Battery Management system 551Wh big capacity lithium batteries is both smart and safe. Closely monitors the battery status with multiple protection mechanisms such as short circuit protection, two-way charging and discharging protection, overcurrent protection, and temperature protection, to ensure the battery safety and to extend its service life.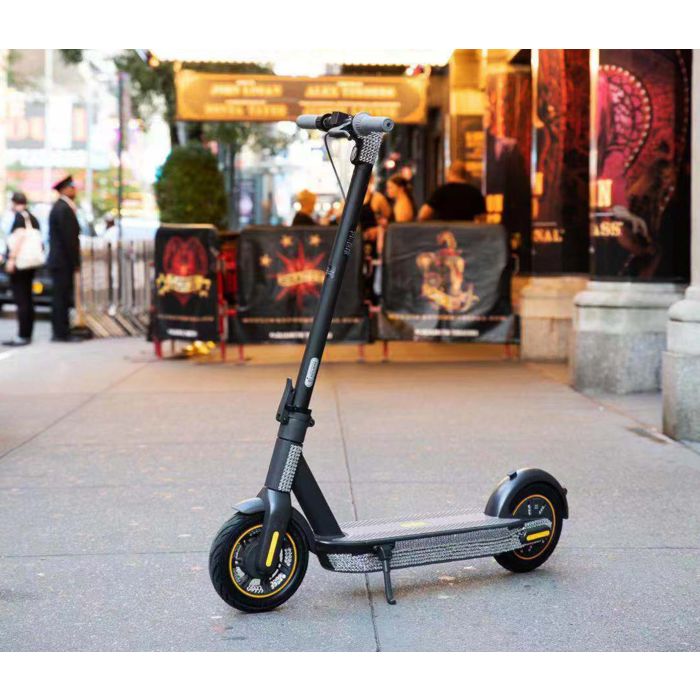 All Riding Data on Fingertips
Segway-Ninebot App to manage rides at your fingertips anytime and anywhere to customize your experience. Available on iOS and Android mobile systems.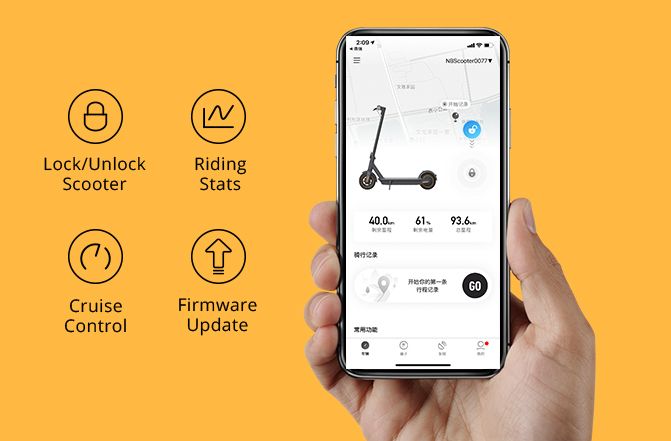 One-step Folding for Easy Portability
Ninebot KickScooter MAX can be folded with ease in mere 3 seconds of time. Carry it on public transportation, store it in your car and any destination you desired effortlessly.