Technician Certified Devices
All devices are certified by in house technicians and undergo a 360° inspection before they are listed for sale and again before shipping.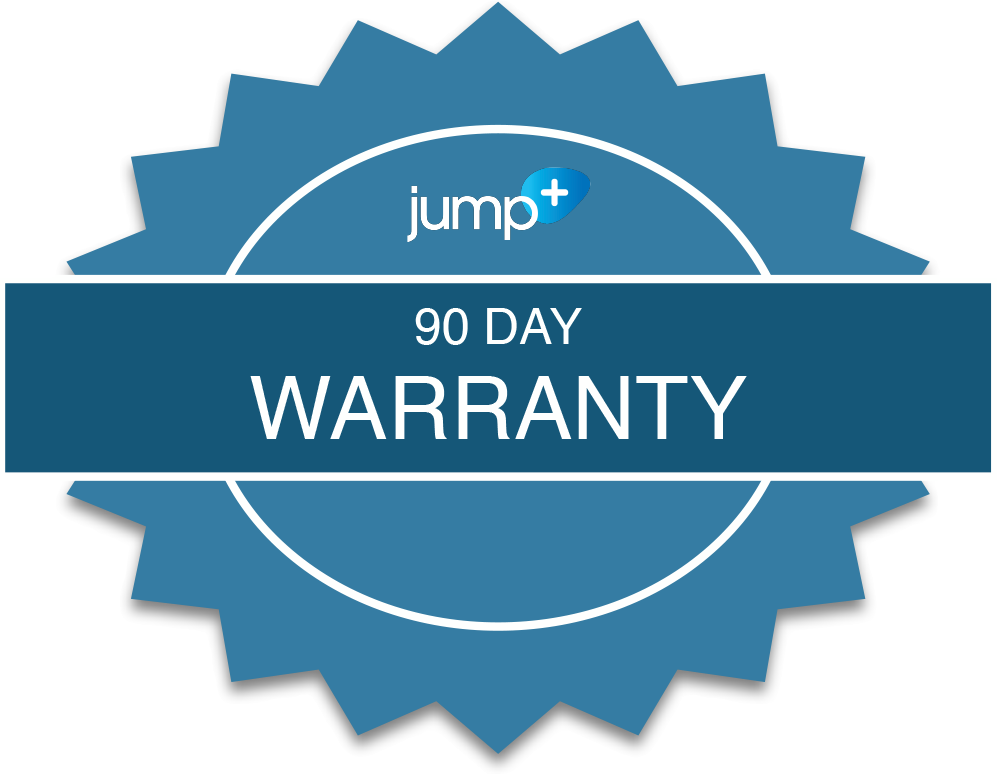 90 Day Limited Warranty
Minimum 90 day limited warranty with every purchase. If manufacturers warranty has expired, jump+ will provide a 90 day limited warranty.
Purchases Include a 7 day return policy. Returned or exchanged items must be in the same condition as shipped, or as they were at time of in store purchase.


jump+Care on Computers
jump+Care provides 1 or 2 years of extended coverage on certified used computers sold at jump+ stores and online. See Pricing and Terms
* Our terminology for sale items


Open box items are products that have been returned within the 14-day period and may have remaining time in the original 1 year warranty. They labeled as (Open Box) in the product name and will have a dedicated category on our website to purchase. These devices may have evidence of cosmetic damage from their brief use.
Demo Products are products that have been on display at our retail locations. As such, they may have some minor scratches and scuffs. They are discounted as necessary to reflect their condition and are placed for sale when they are no longer part of the current line up. These are also marked as (Demo) on our open box category.
Please Note:
Demo phones do not include headphones or power adapters. These are sold separately and are available for purchase on our online store .

Demo watches come without chargers or watch bands. You can purchase these accessories on our online store


Used Mac products have been used by customers and purchased back by jump+ based on our buy back program. To learn more about our Buy-Back program, please visit out Buy Back program on our website .
** Return Policy for Sale items
All open box, demo product, and used items can be returned at your closest Jump+ location within 7 days after receipt, provided they are in the same condition as they were purchased. If purchased online, you can reach our ecommerce team at ecommerce@jumpplus.com . Return shipping charges are the responsibility of the customer.